Sample the tastes of Carver County!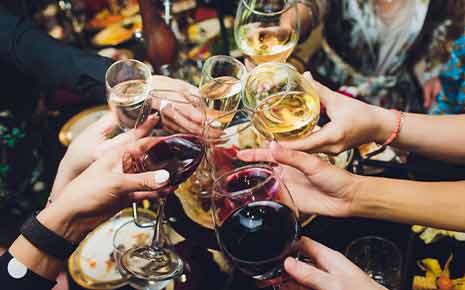 There are many reasons to experience Carver County. One of the most satisfying may be the wide variety of food and drink found here. Numerous local wineries and breweries complement simple diners and elegant fine dining establishments. All center around the bountiful local ingredients and welcoming people that define the area.
Carver County's balanced mix of urban and rural communities presents a range of options to meet every discerning taste. Casual dining at nationally-branded and locally-owned restaurants offers delicious options you may not have tried before. Finding fabulous sushi, authentic Mexican, Thai or Indian food is easier than ever. The coffee shops, bakeries and ice cream shops should not be overlooked - their delicious treats are matched only by their welcoming atmospheres.
Carver County has made a distinct impression on the craft beverage scene recently. The lush farmland and talented producers at local wineries, breweries and distilleries deliver experiences not thought possible for years in Minnesota. Tours through multiple wineries or breweries are commonplace as local entrepreneurs work together to provide thrilling adventures. Many locations combine their products with local entertainment, games and food trucks that will satisfy persons of all ages.
Local farmers ship their wares at many markets throughout the county, and their fresh fruits and vegetables make preparing delicious home-cooked meals more effortless than ever.
Dig into more places to eat below: