Unforgettable experiences await visitors in Carver County!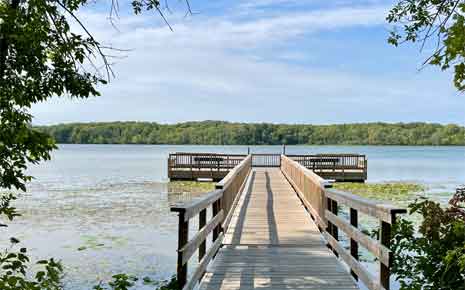 Just 20 miles southwest of Minneapolis, Carver County is the fastest-growing county in Minnesota, with nearly 23% growth since 2010. Visitors enjoy the special combination of urban amenities and the small-town atmosphere offered by the rich history and new development in eleven unique communities. Rare experiences not found elsewhere exist in Carver County, such as the Minnesota Landscape Arboretum's 1,200 acres of stunning public gardens, the Chaska Curling Center and Prince's Paisley Park.
Beautiful rolling farmland, natural prairies, woodlands and lakes afford year-round recreation for outdoor enthusiasts amidst more than 4,000 acres of managed parks.
Drawing on the exceptional attributes of each community, visitors find a wealth of places to shop, drink, dine and explore in unique downtowns, fairgrounds and more.
Plan your next visit with our list of resources below.